Aibotoys Gamepack One
The most complete AIBO game set in existence! Play Reversi, Memory, Tictaibo and AiboDice with AIBO!
This set contains: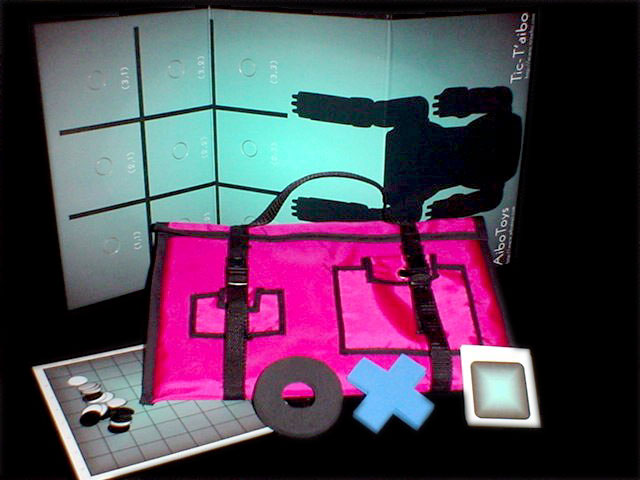 AiboReversi game board with playing pieces
AiboMemory game cards
Tictaibo game board with playing pieces
1 CD-ROM containing the Aibotoys Gamepack One software: play AiboReversi, AiboMemory, Tictaibo and AiboDice!
1 Carrying bag with practical pockets to hold the complete game set accessories.  Very pretty !
Game instructions
Game license (ERS-311/312/31L, ERS-220/220A, or ERS-210/210A)
Please note: You have to install this game on your own memory stick from the CD-ROM. This game is available on a Sony AIBO Programming Memory Stick at additional cost; please inquire with us.